Are dents and dings detracting from your classic car's appearance? Do you have mismatched door panels or faded paint as the result of a an auto restoration in progress? When you're breathing new life into an old car, Stevensville Auto Body can help.
We're experts in car restoration in Stevensville, Stevens Township, Lawton, Camptown, and Bradford County, PA and can deliver the services your vehicle needs to look brand-new again.
Foreign and Domestic Models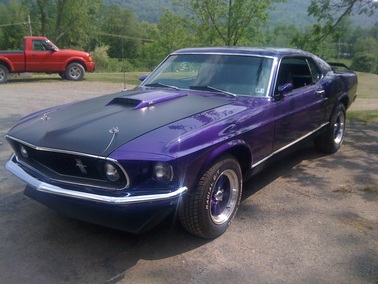 Regardless of what make or model you're driving, our team has the experience to restore it.
With more than 70 years of experience on staff and a history that stretches back to 1986, we can confidently provide auto restoration in Stevensville, PA to any make, model or year.
Auto Paint Services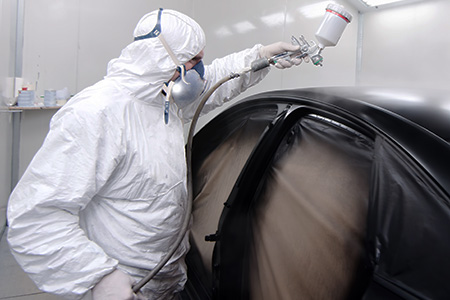 Stevensville Auto Body is proud to have the largest FutureCure Paint Booth in the North East, as well as the knowledge and experience needed to use it efficiently to provide a wonderful service and exceptional finished product. As a result, we've become a trusted, foremost auto paint shop in Stevensville, PA!
We work with precision and quickness, applying paint in perfect, even coats and baking it for faster drying and a more pronounced finish. The results are truly exceptional.
Not only does our state-of-the-art booth allow us to create high-quality finished results for every vehicle we paint, we're also able to take an environmentally responsible approach to painting in Stevensville, PA. The air filtrating system ensures no VOCs are let loose on the environment. It's just another way we've committed to providing value.
Get Car Restoration
Whether you're driving an old muscle car, classic model or a favorite ride that needs a little TLC, Stevensville Auto Body is prepared to provide auto restoration services. Let us provide the basic bodywork it needs to look pristine, along with a fresh coat of paint to really make it pop!
Contact us today at 570-746-3995 for a free estimate on your car restoration, collision repair, and auto body painting needs today.