Auto Body Shop in Stevensville, PA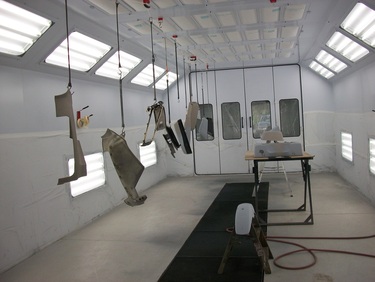 Stevensville Auto Body is your auto body repair provider, no matter what the damage is! From collision repair to exterior restoration and painting, we make your vehicle look like new again.
Our collision shop team has decades of experience and access to some of the very best products and equipment—including our FutureCure Paint Booth—allowing us to provide great results, no matter the make or model we're working on.
Contact us today for an estimate!
Auto Body Repair, Paint and Restoration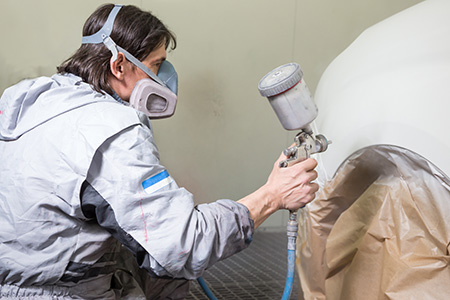 No one wants to be constantly reminded of their recent accident by dents and damages to their vehicle's auto body. As your all-in-one auto body shop in Stevensville, PA, Stevensville Auto Body works hard to erase these damages and with them, all reminders of an accident. From simple repairs, like paintless dent removal, to more drastic repairs like framework and panel replacements, we're intent on restoring the appeal of your vehicle to its highest levels. And, through our dedication to customer satisfaction, we even offer rental and loaner cars, as well as free estimates and rapid turnaround.
We're not just your destination for auto body repair in Stevensville, PA—we also offer restoration services. Dust off that old muscle car or your classic ride and bring it to us for a restorative touch! Using our state-of-the-art paint booth and decades of experience, we'll apply a fresh coat of paint that looks flawless. We can even clean up the little scuffs and dents that may have accumulated with time.
---
We're PPG Certified and EPA 609 Certified.We paint responsibly and with precision to ensure you get great results.
We are also a member of the National Federation of Independent Business Association
---
Numerous satisfied customers can attest to our collision shop's restoration capabilities and we stand proudly by all of the work we do.No matter the make, model, year or scope of work required to restore it, we welcome all vehicles! See what we can do for your car—we promise you won't be disappointed with the results.
Our team is backed by more than 70 years of hands-on experience! You won't find a team more dedicated to providing high-quality service anywhere else.
Our FutureCure Paint Booth is the largest in the Northeast, with downdraft and baking capabilities. We take on the paint jobs that other auto paint shops can't!
Our auto body shop is staffed by ASE-Certified automotive repair and collision technicians, intent on delivering the very best in precision services.
We offer free estimates on all of the work we do and will be glad to help facilitate finding a rental vehicle for the duration of your repairs.
Total Exterior Repairs
Whether you've been in a fender-bender or are looking for a cool custom paint job, our shop will deliver. Contact our auto paint shop today for repairs, paint and restoration services, done by professionals. Providing auto restoration, auto body painting, and collision repair services to residents from the following areas:
Stevensville, PA
Camptown, PA
Lawton, PA
Le Raysville, PA
Laceyville, PA
Zion Heights, PA
Stevens Township, PA
Browntown, PA
Rome, PA
Bradford County, PA
Tioga County, PA
Lycoming County, PA
Sullivan County, PA
Wyoming County, PA
Susquehanna County, PA